We make a living by what we get, but we make a life by what we give – Winston Churchill
About The Contest
20/20 VISION is a term used when a person has perfect eyesight, that they can see everything crystal clear from a distance without distraction or obstruction. This year's events have heavily affected the entire world and have left its mark on mankind forever. It has forced humanity to take a step back and truly analyze what is most important to you, and hold it close to your heart.
These past few months gave Wewe Media Network 20/20 VISION, and we now know what we value most, the growth of our partner's businesses while having a positive impact on society. This is why we came up with "PROJECT: 20/20 VISION", where Wewe Media will cover YOUR OPERATING COSTS and also pledge part of our profit from the revenue you generated to help people that are directly affected by the COVID-19 pandemic – we will make a donation to a charity organization – scroll to bottom for more information.
We have held contests in the past that revolve around luxury items and lavish retreats, but times are different now and we would like to focus on what is most important, your business.
How It Works
Qualify for "Project 20/20 Vision" by hitting any of the following tiers from July 1 – August 31, 2020. When a tier is hit, Wewe Media will cover any business expense of your choice, from your tracking platform costs, traffic source top up, rent, etc. Just send us your invoice and consider it done. We want to see you succeed and do everything in our power to help you, if we are able to reduce your operational costs, it puts you in a position to be a more profitable company.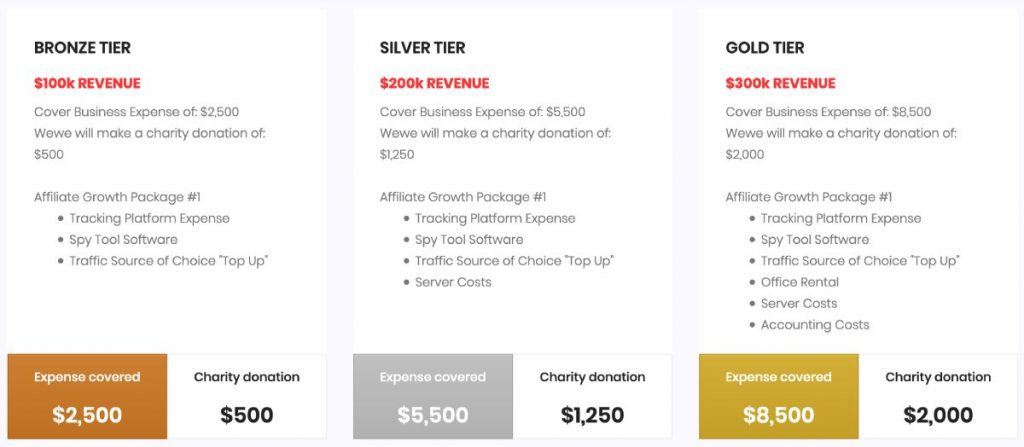 Charity
Wewe Media has partnered with our friends at HOME Humanitarian Organization for Migration Economics to help migrant workers who have lost their jobs, homes and more due to Covid-19.
With the revenue you generate with your traffic it will help them to:
Provide shelter for Domestic Workers who are in distress and are unable to go home.
Provide financial assistance to all migrant workers, who are in need of urgent medical care.
Provide financial assistance for food, transport, and communication. Many of our beneficiaries are not allowed to seek employment.
Legal assistance and counsel.
Providing remote counseling and emotional support.
Here at Wewe Media, we are more than excited to kick off PROJECT 20/20 VISION, to help grow your business and at the same time lend a helping hand to those that need it most.
Ask yourself, when is the last time you ran traffic for a good cause?
The time is now with Wewe Media.